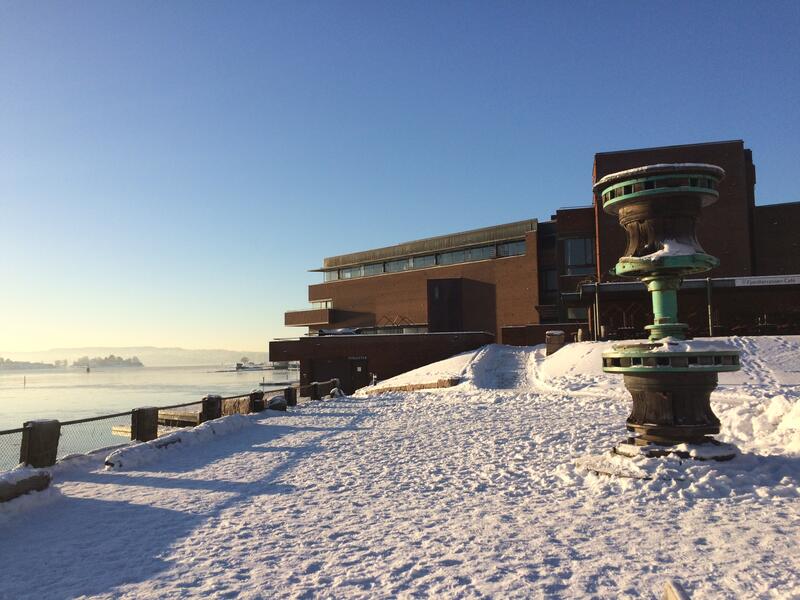 With its perfect location the Norwegian Maritime Museum offers many opportunities. You have access to great outside areas with full sea view and a large open terrace facing the fjord on the top floor. You can hire one or two rooms as part of your event package; Røylen and Triton. Our venue is open year round - why not try hosting your event during winter - a truly a unique experience if you are not used to snow and ice!
Available venues
Røylen – Located on the museum's top floor, Røylen offers one of Oslo's finest views of the Oslofjord. The room seats up to 88 people. 
The Central Hall – The great hall of Bygdøynes offers amazing acoustics and is perfect for concerts or large events. The hall seats up to 120 people for dinner and up to 200 for concerts.
Outdoor events – in a perfect maritime setting and excusively available upon request. For events from 50 to1500 guests. 
For your evening party
Our professional caterer, Food Occasion, provides first class service and highly rated menus to serve every palate. Choose between three course menus, finger food or buffets made from the best local produce and showcasing Norwegian gastronomy. Ask us if you have special requests or allergies.
A professional meeting place
Arrange a day meeting for your colleagues or associates at the Norwegian Maritime Museum for an interesting day out whether you are team building or focusing on a special project. We give added value to your meeting in many ways. We often get positive feedback for the great views over the Oslo fjord and the opportunity for groups to learn more about Norway's fascinating maritime heritage. During the summer season we also have great outdoor areas popular for breaks or group work.

Our meeting packages include:
Service all day between 8am - 5pm
Free coffee/tea all day long 
Fruit upon arrival
A cooked lunch with mineral water
Something sweet for the afternoon break
We provide modern AV equipment and free wifi
You can easily combine your all-day meeting with a guided tour of some of our exhibitions. Please contact us for more information 
Contact
Get in touch if you have questions or want to book with us - we are happy to help!
Great menus from FoodOccation!